PRIMO Cubicle System - Bringing art into the washroom
3/1/2017 12:00:00 AM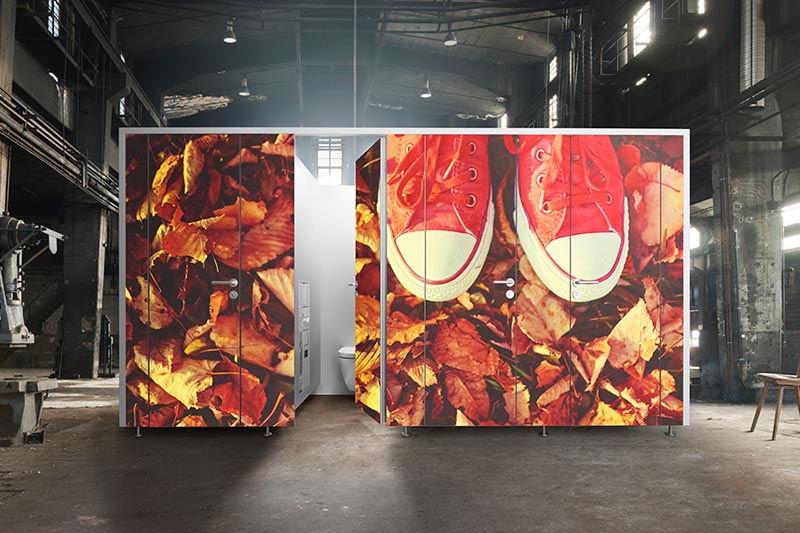 The KEMMLIT PRIMO Cubicle combines exacting design with a highly durable solid grade laminate composite panel structure, the perfect solution for change and toilet cubicle installations.
PRIMO Kn is the next level of this products unique success story.  Completely smooth-surfaced, with aluminium frames and an element thickness of 42mm, the system presents a never-before seen quality.
The innovative partition saniQub and numerous accessory elements ensure maximum convenience, while the comprehensive colour palette practically meets every colour preference. And all this, within very short delivery times.
PRIMO Kn impresses customers and architects from the outset.
The structural elements and fittings of the Kemmlit cubicle ranges are designed and manufactured to enhance and complement this unique material, whether as a melamine composite or solid grade laminate.
By encapsulating digital or screen printed images within the laminate a unique environment can be created providing the ideal combination of surface and design.